Hmmm...so what is Creative Bead Chat?
"A home for creative component and jewelry designers to share new creations, tool tips and help build our creativity and
sales ! A home for new designers as well experienced to share your experiences and ask questions. Ultimately we are a team and work together towards the goal of being proud of our accomplishments and accomplishing our dreams"
It was started by Melinda Orr and Marla James, and supported by a LOT of my friends! What started as a Facebook group has grown into a ning website of its own, called Artisan Whimsy. It has great learning resources, contests, challenges, giveaways and even a marketplace! The latest addition is a magazine of its own. And the magazine is ah-ma-zing! Like, seriously! You can read the August issue here.
The best part though, is the camaraderie and friendships being made there everyday!
The latest giveaway was hosted in July to mark the Facebook group reaching 2000 members! Over 50 components and finished jewelry pieces were given away! I had put my name in the hat, but didn't win anything. Nevertheless, I do want to participate in this blog hop to say thanks to everyone who helped make this happen!
I will start off with a pair of earrings I made a few minutes ago, last minute creation, of course :) The photos are not the best, but I wanted to make it to this hop, and so here they are!
These earrings feature components by my bead mommy, Sharyl McMillian-Nelson. You can look up that post to see the cool stuff I have received from her. What I love about her is that she is always evolving, making new components, adding on to what she learned and there is always something different and new in her shop Sharyl's Jewelry .
The polymer clay beads are a gift from my friend Lisa Caryl. She makes the most fantastic polymer clay beads and will be opening her shop on etsy soon!
Anyhow...here's what I made:
I punched holes in the components, and added color with thread. I do love them a lot!
I bought these headpins from
Heidi Kingman
after I saw them on the giveaway, and didn't win. I love them a
lot
, and hence they are being hoarded :)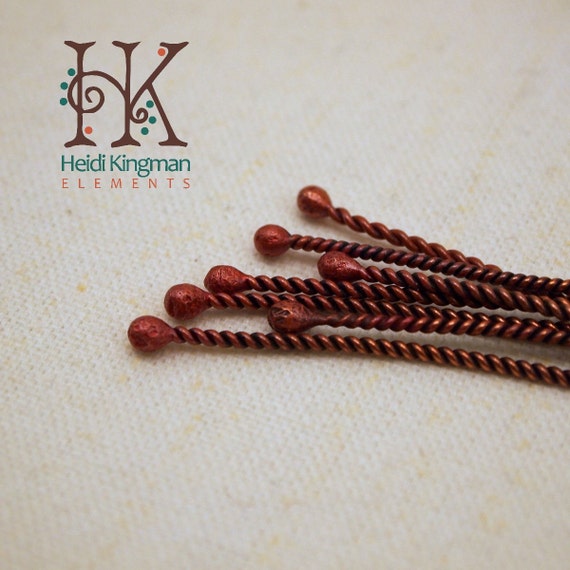 And now I will share jewelry I have made with components from other donors:
Marla has gifted me a whole lot of cool components, I am still working my way through them. Here's a necklace I made with an "arrowhead"
I received this blue focal bead as part of her Echo Creative Club. Its still available in my shop (click on the picture to go to the listing)
Shelley Graham Turner of Tori Sophia
Shelley gifted me these cute little turquoise beads :) I super love these earrings!
They are still available in my shop (click on the picture to go to the listing)
Marti Conrad of Marti's Buttons and Beads
This focal was a gift from Marti. The bracelet is available in a second shop where I sometimes list my items. Please click on the picture to go to the listing.
Janice Everett of J-Lynn Jewels
This art tile was an instant hit! I bought these at her holiday sale last year. Am looking forward to the next one so I can stock up!
She gifted these discs to me along with an order I had placed. These are available, but not yet listed, do let me know if you are interested!
Here are the rest of the participants of the blog hop...
Sandra -
http://skyescreativechaos.blogspot.com
Carolyn -
http://artisanwhimsy.com/profiles/blog/list?user=07ase2t9q0suy
Kay -
http://kayzkreationz.blogspot.com
Jana -
http://lasjoyasdejana.blogspot.com
Alenka -
http://pepita-handmade.blogspot.com
Rose -
http://handedcraftedjewelrybyrose.blogspot.com
Melissa -
http://beadrecipes.wordpress.com
Malie -
http://kumifisher.blogspot.com
Connie -
http://artisanwhimsy.com/profiles/blogs/creative-bead-chat-2000-thank-you-blog-hop
And to sign off...
THANK YOU CBC! We love you!