I am a member of this fast growing website called Artisan Whimsy, which is a GREAT place for jewelry designers to hang out and learn the ins and outs of creating as well as the selling their work.
Most of the regulars on the blog there know that
Karen Lackey of Star Shine Salon
has very generously sent 5 yards of silk seam binding that she hand dyed a lovely shade of aqua to 20 winners. (Gosh, Karen! That's a 100 yards of silk ribbon!)
I am one of the lucky 20, and I received my gift this weekend. Have been thinking about what to do with it ever since. Believe me, its been featured in my dreams, and has been on my mind the first thing when I woke up this morning. The second thing being, eep! I am due to write a blog post today! I backed up my thoughts and decided to write a blog post about what I would do with the gorgeous ribbon.
But since my ideas are still in my head, I cannot show you any pictures, hence I went scouring Pinterest and Etsy for things similar to what I had in my head. I very smugly declare, that I did not find anything like it. Now, I wipe out that smug smile, since I have no clue how I will manifest (hey, Emma, look, am using your word!) what I saw in my dreams. So, I wipe off that smug smile and show you some other gorgeous eye candy that I did find!
Before I begin, these are ONLY for inspiration and you will get smacked on your wrist by the good little angel on your shoulder if you copy it exactly :P
Lets start with some necklaces:
This one is actually a tutorial, click on the picture to see it. I think it will look so cool adapted as a bracelet or even an anklet!
This next one is also a tutorial, using different kinds of fabric and beads...can be adapted so many different ways! The picture is hosted on Flickr, and I am not able to figure out how to embed it here :(( So here's the link, do check it out, its gorgeous:
http://www.sillypearl.com/2011/03/craft-tutorial-knit-fabric-necklace.html
This last one is SO pretty!
I don't think I can ever figure out origami. So this is going to stay eye candy for me ;-)
Okay...moving on to bracelets...
Soooooper sweet!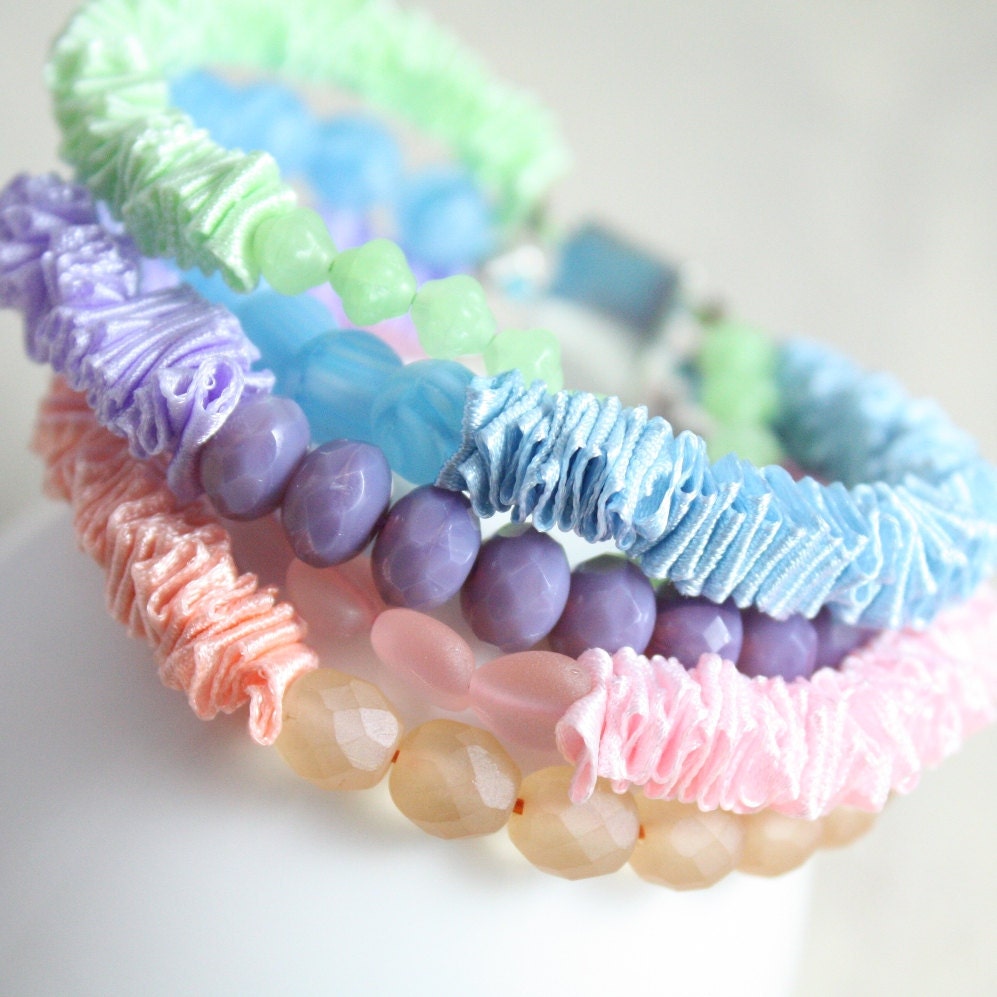 I did NOT want to step out of this etsy shop...its so so so so so pretty...another example of her bracelets: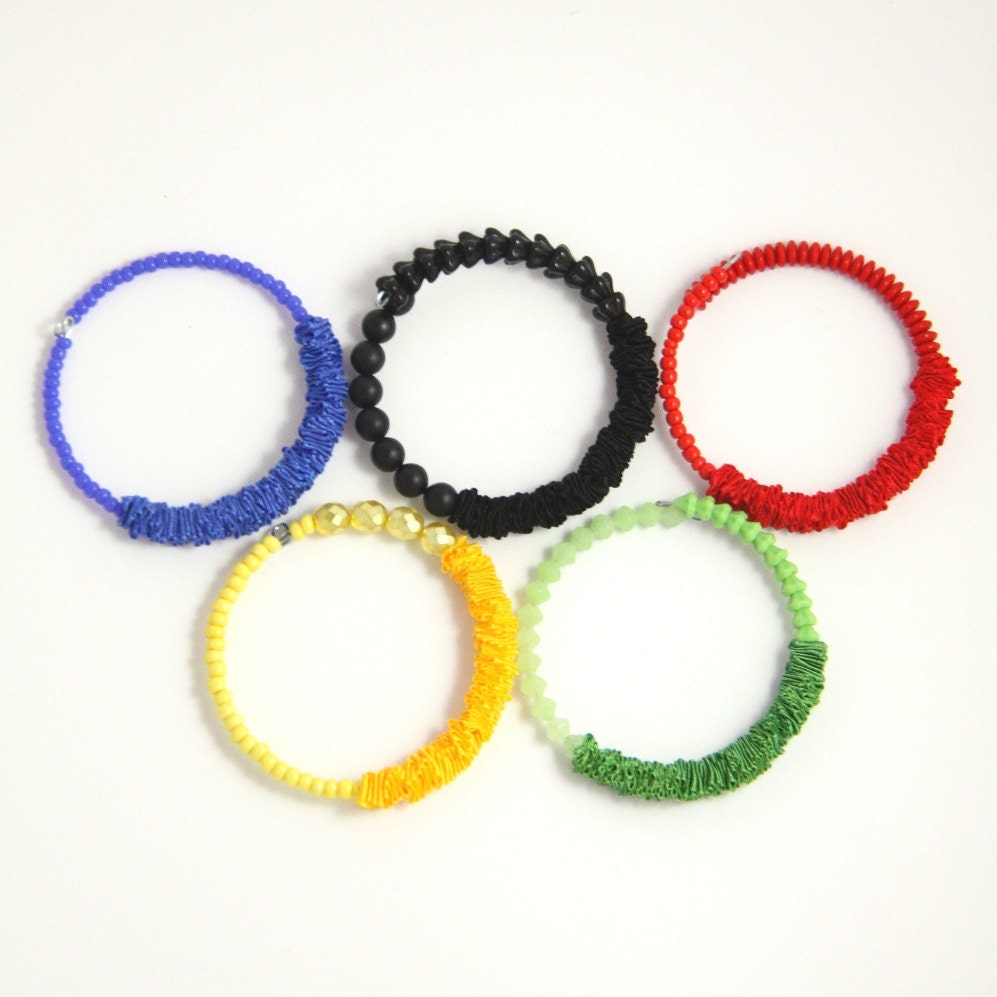 Actually, I went no further searching for bracelets once I went to this store. Hope you explore more and find inspiration too!
And finally earrings:
I am totally in love with this pair. I might just buy them! And then tell the lady she does lovely work, and is totally undercharging!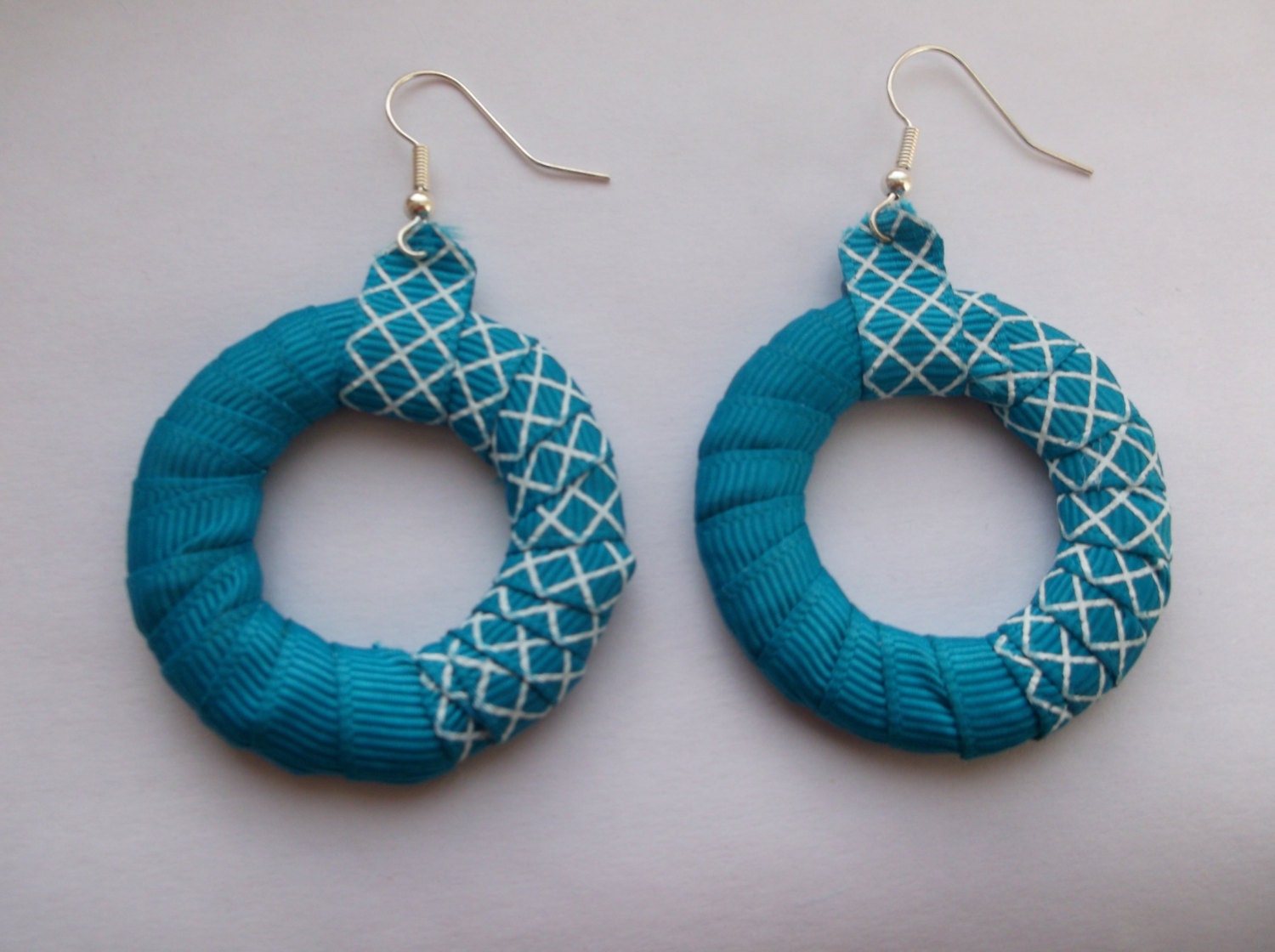 These next ones are equally fab and its a tutorial, yayy!
And finally, my favorites! Again from the store that had all the bracelets...this lady is so amazingly talented!!!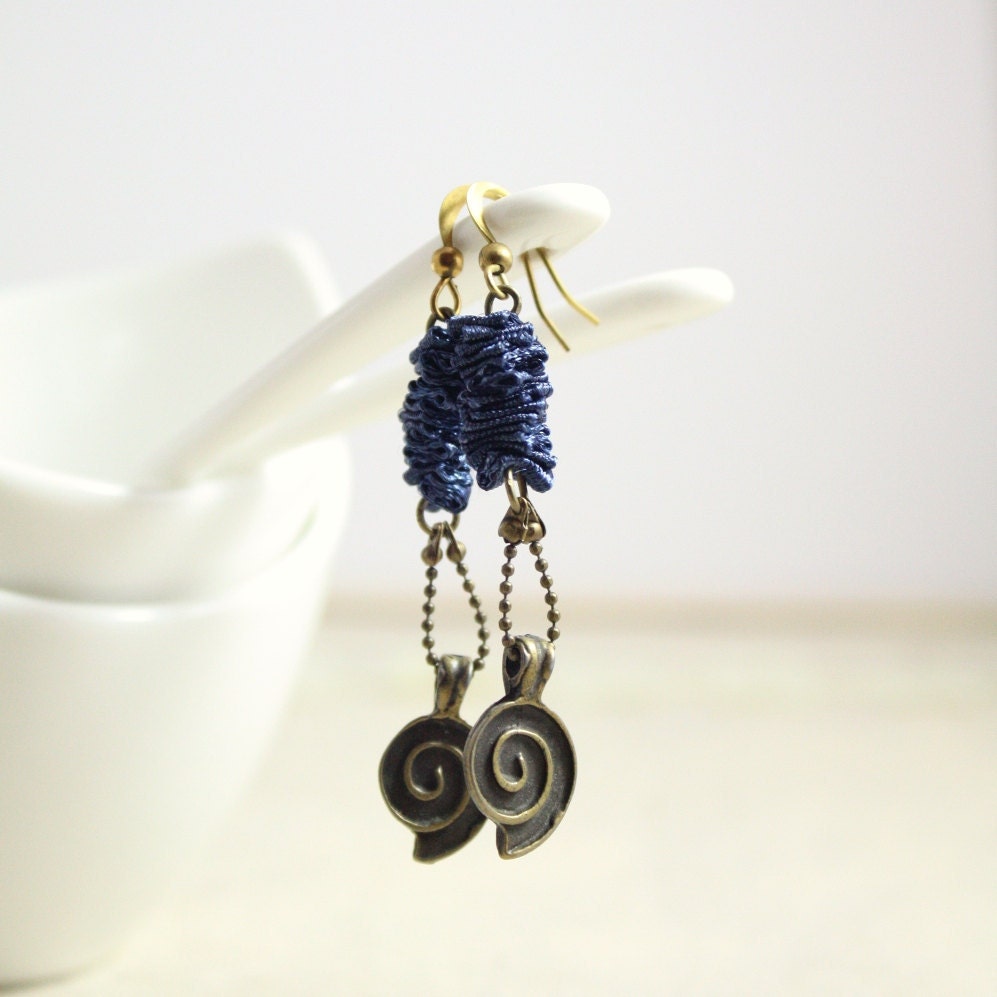 I have created a board on Pinterest where I have some more inspiration for this challenge. Here's the link:
Happy creating, people! Lets do Karen proud :)